Spread a blanket and feel the warmth of California's golden breezes when this fabulous gift arrives! A wood crate holds a delicious sampling of gourmet treats including California pistachios, tasty dried fruit, Monterey jack cheese, Brie and merlot cheddar cheese and three flavors of salami. Fabulous!
Dimensions: 16" X 10" X 6"
Personalization: We offer two types of personalization on this item.
Please contact us for details and pricing
LOGO Ribbon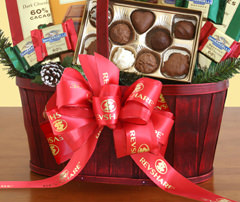 Imprinting on orders of 25 or more units. Various ribbon and imprint colors available.
Custom 4-color Hang Tags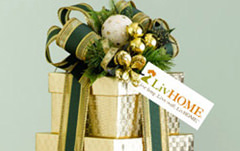 4-color process tags available to show off your company logo or convey a message or event.
PLEASE CONTACT US IF SHIPPING BULK TO ONE ADDRESS. SHIPPING DISCOUNTS APPLY
Do you have a long gift list?

We can handle it for you. Click here for easy ordering to Multiple Recipients.